3 Key Elements of a Women's Leadership Program
After attending many women-focused workshops and events we became frustrated by the lack of actionable insights and tangible tools that we could take back to our own business or careers. There was too big a focus on mindset and less of a focus on HOW we accomplish HUGE goals and bring about BIG change.
Too often, women's leadership programs are filled with positive mindset jargon and platitudes. We deserve more. We deserve better.
Here are the 3 Key Elements of a Women's Leadership Program:
1. TEACH
Women deserve concrete skills and tactics to take back to their leadership roles, NOW. We need to be taught how to lead with our unique gifts, and not by copying the examples of our male counterparts. Women are looking for tangible solutions for their biggest challenges. We want to learn from mentors who will provide truthful guidance instead of unproven theories. We want to learn from the struggles of those that have gone before us.
A great women's program will include an innovative approach with actionable solutions and teachings to help women up their skill level. (Here are a few elements of our 10 week leadership program we teach at Project Edify)
2. SHARE
Knowledge is not enough. Women thrive when provided with a safe community to share experiences and learnings. Learn together, brainstorm, share challenging problems and get feedback on pressing issues from mentors and peers. An open environment where there is no fear of judgement when discussing mistakes and challenges will provide opportunities for growth and sharing.
A women's program will include a confidential community where you share, listen, and grow together. (How Project Edify provides an open community for sharing.)
3. MOTIVATE
I know, I know. I just ranted about how there is too much focus on positive mindset in women's leadership trainings. But that doesn't mean we should exclude it! It is a critical aspect of our personal and professional growth.
Motivation is about so much more than positive mindset.
It takes accountability and support to not only stay motivated, but actually create lasting change in your life. It's great to leave a training pumped up and motivated, but if you don't follow-up and have a community to keep you accountable, all that enthusiasm falls flat.
Great programs will motivate you, hold you accountable, and create real change in your life over the long term – not just a mindset boost in the short term. (How we motivate you at Project Edify.)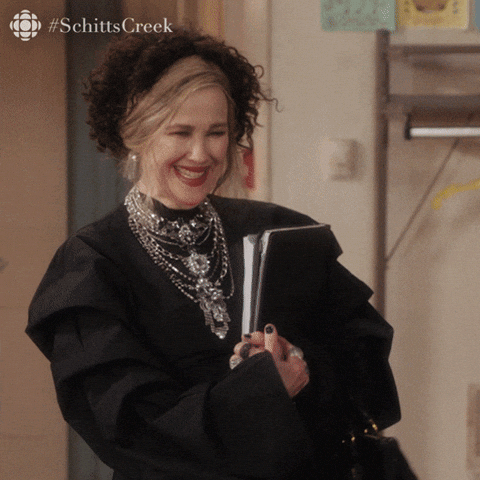 Women deserve more than confidence building and positive mindset. We need training programs that tackle the 3 key elements of teaching, sharing, and motivating to get ahead. Whether you are looking to up your skills or just want some accountability as you strive for success, we have a mentorship program that is right for you. At Project Edify we're committed to helping women succeed and thrive.
What else do you think women need to succeed in our careers and life? We'd love to hear from you.
Below are more details on how Project Edify delivers on the 3 key elements of Women's Training Programs.


Teach:
We believe in expert mentors who teach proven, concrete techniques. Here are a few elements of our 10 week women's leadership program we teach at Project Edify as an example:
How to lead authentically – don't try to COPY the leadership style of someone else. Come and learn what your unique characteristics and skills can bring to your leadership style, how to use those effectively, and how to know when you are off track.

How to run meetings – learn tangible strategies on running meetings that you can take back to your team immediately. How many meetings should you be having? How to do 1:1 meetings? How to set a meeting agenda? How can I get my own work done when I'm in meetings all day? Can we just have asynchronous meetings? These are topics we cover and equip you with, not only theoretical ideas, but actual templates and strategies to use NOW.

How to build your team – team building is not a ropes course. We disseminate some of the most effective team building strategies from the past few decades and show you how to incorporate these into your team NOW (are you sensing a theme here yet?)
Share:
How Project Edify provides an open community for sharing:
Each weekly session we discuss our learnings and share how we will implement them in our everyday roles.

During our weekly session we also share any urgent challenges you are facing today. We brainstorm solutions, allow discussion between mentors and peers to provide concrete ideas to take back and implement. We follow up and discuss what worked and what didn't.

We provide a safe space with strict confidentiality and code of conduct for all participants to adhere to ensure all discussions are kept private. This way you can open up and stop talking theoretically, but rather share the specific challenges you've had during the week.

Our programs are designed to create connection and trust so you can build lifelong relationships.

Our forum is available 24/7 to chat with peers and mentors and bring forward any areas you need help with between weekly calls. Don't wait for a week to get the help you need. Our community was created to provide the opportunity to share and learn from each other.
Motivate:
How we motivate at Project Edify and ensure you don't lose traction on accomplishing your goals:
Mentors are presented who have overcome the challenges you are currently facing. They will engage and share the struggles (not just the successes) and be an example of your possible future.

Techniques on how to stay focused on your goals

Proven confidence boosting techniques

Peer accountability and support

Motivating content from top mentors
Meet Project Edify – a mentoring platform – created by women, for women. Through targeted education, ongoing consultation, and mentorship, we can create more female leaders and entrepreneurs. This is not networking. This is not to talk about our feelings. We will level the playing field and provide women with concrete skills, guidance, and support.
To learn more, visit our programs page.